August 2018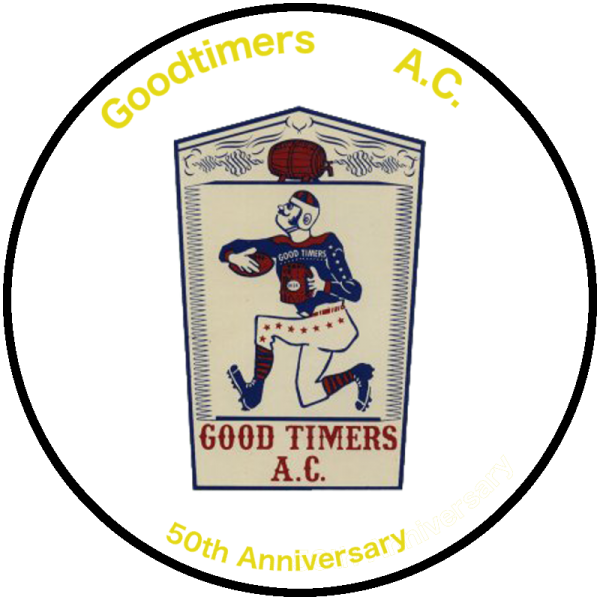 General Meeting: August 2, 2018 Chas. R. Gailey VFW 8:00 PM
Board Meeting: August 16, 2018  Chas. R. Gailey 6:30PM
Goodtimers Lunch : Date:    Place:
Pres.Ralph Sparks, VP Robert Rudy Treas. Mike Behr, Sr., Sec. Brian Moeves, Sgt @ Arms Adam Ashpaw, Board Members: Tim Burke 15, Ren Large 16, Denny Huxel 17, Steve Gartner 17
On the web at: www.goodtimersac.com
Saint of the Month:  This month we would like to recognize all the Goodtimers who donate their time to help make this club the great club that it is. We appreciate all that you do.
2018 GT50 Gatlinburg:  It was great to share the fun of the Brookside with the next generation of the Scherz Family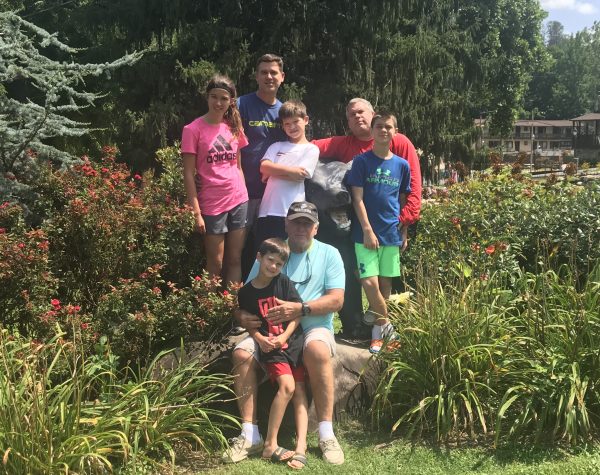 2018 GT Perry Park: I am sure a good time was had by all who attended . Full report at the meeting
2018 GT Freedom Ride: Date: August 19th – This is our last general meeting before the Freedom Ride.  Bring all door prizes, bottles, and raffle items to the meeting.  Check with the Freedom Ride committee to see where we need help that day.  Volunteer! As always we will set up and clean up the parking lot and gather baskets , door prizes , barrel of cheer etc. on Saturday August 18th. We can use all the help we can get . A worker schedule will be forthcoming. Dont get your feathers in a ruffle if your name is on the list and you didnt sign up. The sign up sheet just doesnt work . So some people may be scheduled to work and just cant . No big deal. Just let Mike Behr know ASAP that you are not available. If your name is not on the schedule and you will be available to help let Mike know as well
2018 GT trip to North Dakota: Date: August 20-29 : Some are riding and some are flying out west to visit the only state Al Rudy did not visit . Some very special activities are planned . Robert and Sarge to report at meeting . Sign up at meeting. We are going to have a planning meeting on August 13 @ Soccer City.Sponsor : Robert Rudy and Sarge.
2018 GT Scholarship Golf : September 7th –This is our big fundraiser for the scholarship committee. We have tee times reserved at Circling Hills GC on September 7th @ 10:30 AM. Sign up your foursomes at the meeting   Sponsor : Sarge
2018 GT50 Family Picnic at the Grove : Date: September 15th 2018 , Time: 3:00pm – We are heading back to where it all started. Start the New Years resolution of getting in shape because there will be a Blue/ Grey softball game. We will have Rudy's pig roaster on site to feed the masses and a DJ to provide the tunes . So dust off those ball gloves and shine up those dancing shoes and come on down to the Grove *** Note: Possible change in Venue. More details at the meeting 
2018 GT Briteleaf golf trip: September 21, 22, and 23 – I do believe Sarge already has a large group signed up to go . Make sure to sign up at meeting if interested and see Sarge for details . If you havent paid your deposit make sure to contact Sarge.
2018 GT Fred Tee Open: Date: October 12th , Time: TBD – This is our annual club championship . Stroke play. Sign up at meeting and try your luck at winning the corduroy jacket
2018 Dental lab 5k: Date October 13th , Time: 9:00am, Where: Lunken Airport 700 Wilmer Ave, Cinti, Oh : Benefitting : Leave no Vet behind Program . Registration is 7:30am- 8:45 am , Race starts at 9:00am , entry fee will be $25 w/o Tee shirt , $30 with Tee shirt , additional shirts will be sold as well $10 pre register and $15 day of race . Maill in entries need to be postmarked by Oct. 8th . Online registration available until October 11. Online registration at https://runsignup.com . Any questions submit to vicki@cincinnatidental.org
2018 GT Kids Halloween Party : Date: October – we are working on putting together a Halloween party for the kids. Possible dates are October 13th or the 20th . More details to come
2018 Cinti fire dept/ 2nd street saloon pub crawl: Date: October 19th We have been asked to participate / volunteer to help. All proceeds go to muscular dystrophy. Also we will have the 911 Steel trailer outside the 2nd street saloon . We are asked to be at the door of the bars and sell t-shirts and split the pot . Sign up at the meeting if you can help. We would rotate to different bars and be part of the party . Either way come to the pub crawl. It was a great time last year
2018 GT Golden Ball : Date: October 27th  Where: VFW on Brownsway Time: 8pm- 12 midnight – Get your dancing shoes ready because the dance of a lifetime is in the works. This will be a 60's – 70's themed party . Prizes for best dressed . Beer , wine , and pop will be provided and a cash bar . This event will be free to current members  . It will be $50 / couple to non current members and friends . A-M bring appetizer , N- Z bring dessert ** Sign up at the meeting ** If you can't make meeting please email Mike Behr or Brian Moeves (bmoe1125@yahoo.com)
Committee Reports: 
Scholarship – Golf Outing : We have tee times reserved at Circling Hills GC on September 7th @ 10:30 AM.
911Steel.com –  August Events :
August 6: Police and Fire National Night Out
August 8 – 12 : Hamilton County Fair
August 19 : Goodtimer's Freedom Ride
Support our Troops – Packing boxes for 4 local soldiers on August 13 at Elis Sports Bar in Ross, beginning about 7:30. we are collecting the necessities i.e. Toilet paper , deodorant , Toothpaste , Tooth brushes , Handy Wipes, hygiene items. Cash donations for shipping costs  are always appreciated
Foundation – 
Don't forget to select the Goodtimers Foundation as your Amazon Smiles Charity.
Don't forget to select the Goodtimers Foundation as your Krogers Community Rewards.
Use the DONATE button on Facebook to directly donate to the GT Foundation.
Events in the works: we are looking into a possible raquetball / wallyball tourney. Details to come. We are also looking into a possible Canoe trip as well
Special Note: There is an effort being made to contact and meet with old members who have dropped out of the club. The purpose would be to see why they dropped out and what we can do to bring them back ie: New ideas, activities and events that would keep them interested and active in the club. So there is a meeting scheduled for August 15th 6:30pm at the VFW . Everyone is invited to attend . Bring a friend
Also Tim Burke has a 2003 HD vrod up for sale . Runs like a cream puff . See Tim for details