General Meeting: December 6th Chas. R. Gailey VFW 8:00 PM
Board Meeting: December 20th Knotty Pine 6:30PM
Pres. Robert Rudy, VP Brian Moeves Treas. Mike Behr, Sr., Sec. Doug Rudy , Sgt @ Arms Adam Ashpaw, Board Members: Tim Burke 19, Ren Large 20, Denny Huxel 21, Steve Gartner 21 . On the web at: www.goodtimersac.com
Saints of the Month: Dave Lodder and all of his helpers for packing boxes for the soldiers and repairing bicycles for the under privileged kids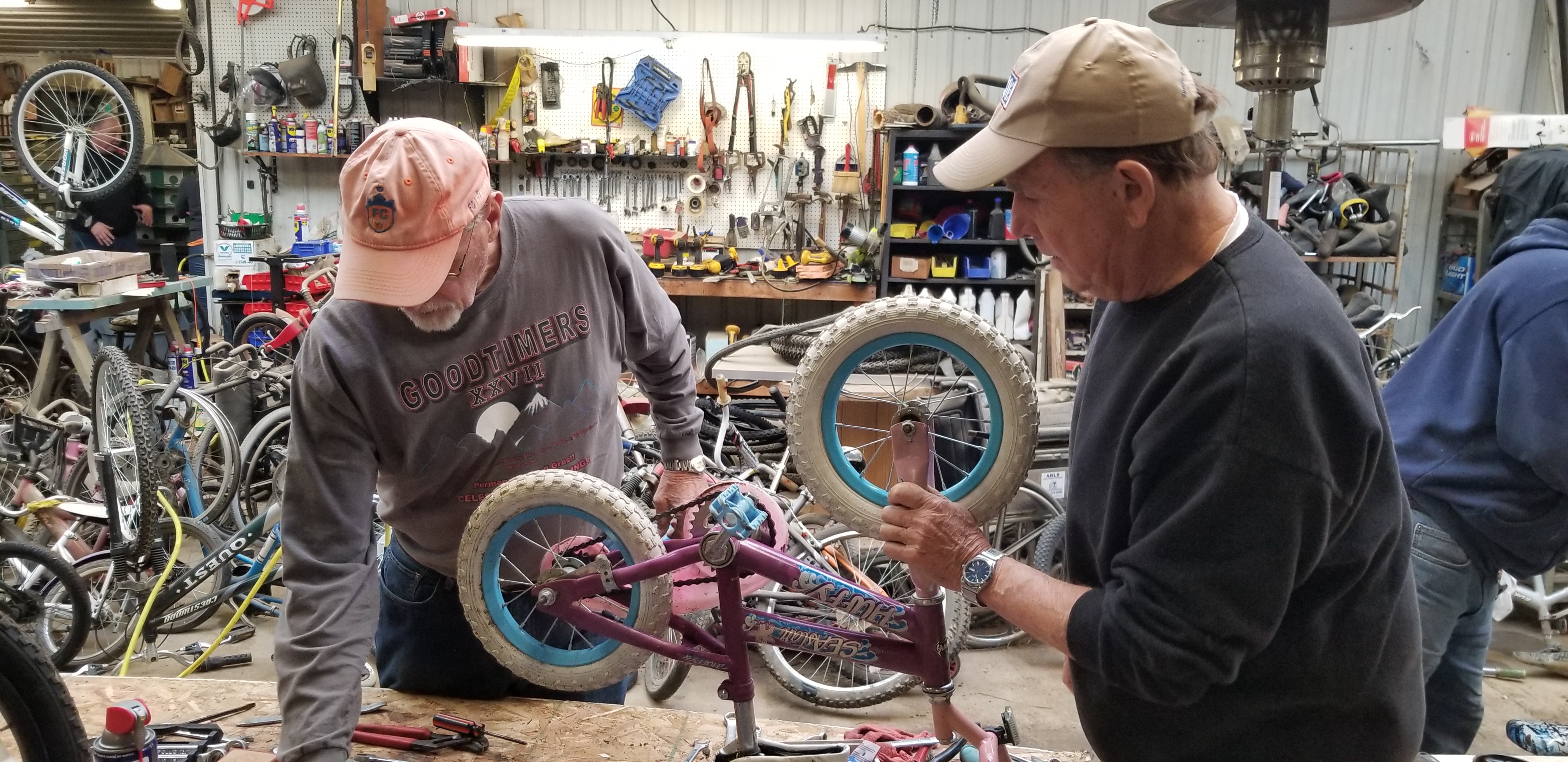 2018 SOT Quaker Steak Fundraiser: Thank you to everyone that showed up. We had a great crowd and a special appearance of the Carlson Family from the Longhorn Chapter.
2018 GT Day After Thanksgiving Catholics vs. Protestant Golf Outing: Not sure who won it, but the Scherz family sent their ringers to improve their handicap. Everyone gets a drink!
Boots for Beats Fundraiser: Did you know that Dancing Behr can line dance, too? Amazing support for JT and CHD awareness. Thank you.
2018 GT Kids Christmas Party: Where: Northside K of C When: December 16th, 4-9PM. Parents please remember to leave no kid behind and bring a gift for your offspring. Dinner provided, attendees as asked to bring Dessert A – Maybury or Appetizer/Snack N-Z Sponsor : Sarge
2018 GT Adult Christmas Party: Where: Winton Wood Mill Banquet Center When: December 19th, 6-11PM – $45 / person due at the December meeting. Sign up. Pay up. Cocktail/Social party from 6-7, buffet dinner at 7. DJ from 6:30-11. Last call is at 10:30. Sponsor: Mike Behr
2018 Christmas Darryling: Date: December 20th Where: Knotty Pine: Ring out the church bells, strike up the band, Christmas is near. Same rules as always, if you don't show up to sing, your may be visited by the choir.
2019 GT Ski Trip : Date: January 20- 23 – If you are not sure about this, you shouldn't go, just skip this part. Rumor has it there will be a Blaylock vs. Akridge competition Monday at 8. Trip details are as follows: 3 Night Package. G/T Member Price – $420* Regular Room – Slope View $460* . Non Members – $430* Regular Room – Slope View $470* . Package includes lodging, 1 dinner, 3 buffet breakfast, cocktail hour, overnight ski check and lift tickets for Sunday at 4:00 through Wednesday 7:00. Money due at the December Goodtimer Meeting. Sponsor : Robert Rudy
2019 Super Bowl Party : Date February 3, 2019 Where: Mercedes Benz Stadium. For those of you not going to the Super Bowl this year to to support the Bengals, we are going to have a party somewhere. Look to purchase squares at the January meeting as a Support Our Troops fundraiser. Sponsor: Mike Behr
2019 Curling: Date: TBD Where: Indian Hill Ice Rink. We actually might be getting good at this sport after all these years. Sponsor: Steve Hamm
2019: Keeneland : Date: TBD Where: Keeneland Never too early to start thinking about the Spring Meet at Keeneland. Sponsor : Jason Wullenweber
2019 3rd Annual Country Music Marathon : Date: TBD Where: TBD
Committee Reports:
Queen of Hearts – Ren Large won last month. We will continue with the same board but will now be hunting for the Joker. Joker's Wild!
Scholarship – The 2019 Application is available on the web site. Applications due no later than March 31, 2019.
911Steel.com – Great season. Check out all the pictures from our events on 911steel.com/events. We are looking for a trailer sponsor going into next season.
Support our Troops – Packing boxes for 5 local soldiers on December 10 at Elis Sports Bar in Ross, beginning about 7:30. we are collecting the necessities i.e. Toilet paper , deodorant , Toothpaste , Tooth brushes , Handy Wipes, hygiene items. Cash donations for shipping costs are always appreciated
Christmas Toy Drive – David Lodder is still taking drop offs at Daves Drop Box, 2345 Millville Ave. Hamilton at Lodder's plaza. It's on the front sidewalk of the building facing the road. To the left of Happy Hour House. He still needs coats and hoodies, toys, and stuff. We are also working in Santa's Workshop on Saturday mornings.
Foundation – November Donations:
$250 Boots for Beats
Don't forget to select the Goodtimers Foundation as your Amazon Smiles Charity, Kroger's Community Rewards, and use the DONATE button on Facebook to directly donate to the GT Foundation.
For Sale :
Tim Burke has a 2003 HD v-rod up for sale . Runs like a cream puff, See Tim for details.
Member News:
Tom Koenig is still fighting off infections and staying with family.
Upcoming Events:
West Virginia Dog Track
New Years Eve
Bengals Playoff Game
Motorcycle Ride to Hawaii
December Brings Us:
National Ninja Day-5th, Pearl Harbor Day-7th, US National Guard Birthday-13th, Christmas – 25th, and National Bacon Day- 30th.