February 2018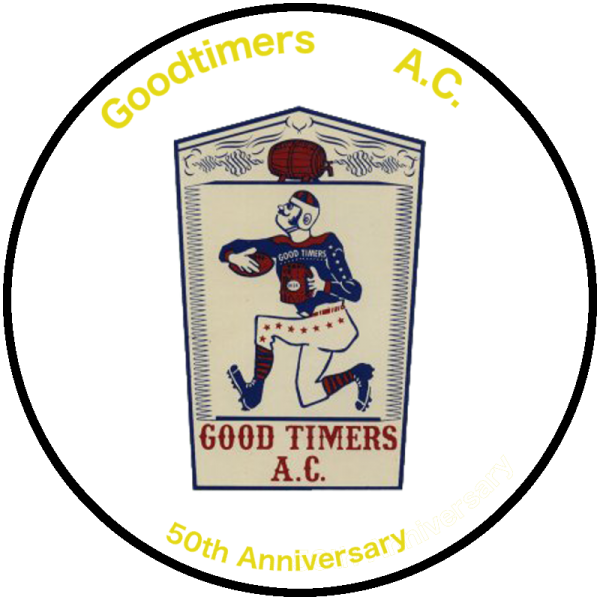 General Meeting: February 1, 2018 Chas. R. Gailey VFW 8:00 PM
Board Meeting: February 15, 2018 Chas. R. Gailey 6:30 PM
Pres.Ralph Sparks, VP Robert Rudy Treas. Mike Behr, Sr., Sec. Brian Moeves, Sgt @ Arms Adam Ashpaw, Board Members: Tim Burke 15, Ren Large 16, Denny Huxel 17, Steve Gartner 17
On the web at: www.goodtimersac.com
Saint of the Month: This month we would like to recognize Steve Gartner for volunteering to take over the duties involved in the Goodtimers Foundation . Jim Wray did a fantastic job and Steve has stepped in and so far has done  a great job . Keep up the good work Steve and know that you are appreciated !
2018 35th Annual Goodtimers Ski Trip: Robert will report at meeting , but sounds like a good time was had by all minus a noise ordinance violation. A new Daryl was welcomed into the family . Congratulations to Ray Scheidler. And it sounds like Baby Daryl Eric Blaylock got a spanking .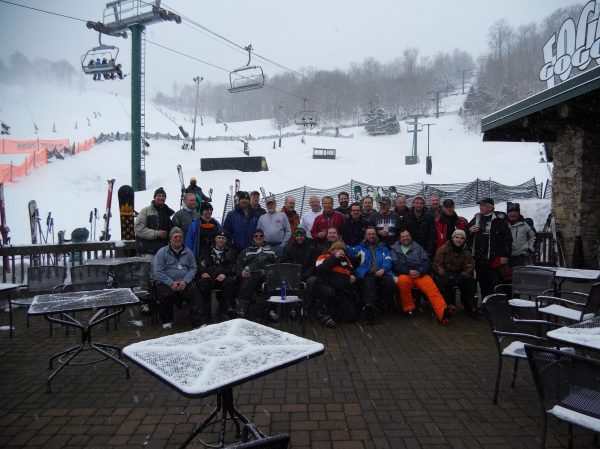 2018 GT Special Olympics: Report at the meeting
2018 Super Bowl Party : Date:  February 4th Where:  Pirates Den Time: 6:30 PM – Mike Behr has reserved the back room at the DEN on Werk Rd for us.  (https://www.piratesdencincy.com/).
2018 GT Celebrity Bartender: Date: TBD , Where: Tyme Out , Time : TBD – information to come
911 Steel : St Patrick's Day Parade : Date March 10th – More details to follow. Save the date. Meeting on Mehring way at 9am   http://www.cincystpatsparade.com/
2018 GT Jeff Ruby Steaks:  Date : March 17th Where: Turfway Park Time: 1:10PM  – Join us for a family day at the track . First post is at 1:10 . Bring your lawn chairs . Sponsor: Tom Scherz
2018 GT Golden Ball : Date: March 24th Where: VFW on Brownsway Time: 8pm- 12 midnight – Get your dancing shoes ready because the dance of a lifetime is in the works. This will be a 60's – 70's themed party . Prizes for best dressed . Beer , wine , and pop will be provided and a cash bar . This event will be free to current members  . It will be $25 / couple to non current members and friends . A-M bring appetizer , N- Z bring dessert ** Sign up at the meeting
2018 GT Goat/Sheep Yoga : Date: April 1, 2018, Where: Ken and Theresa Blaylock Compound , Time : TBD  – This will be stop #3 on the Goodtimers Golden Tour . Goats and rubber boots will be available for a small fee . Get your Yoga pants ready and start your stretching because this is going to be one of the best workouts you can get . Fruit and juices will be served. A-M bring booze, N-Z bring wine
911 Steel : Opening Day Parade : Date: April 2, 2018
2018 GT Keenland Trip: Date: April 21st  –  Price will be $135 / couple . Will meet at Sams in the morning . Everybody bring chairs . Beer and food will be provided. A-M bring App , N-Z bring dessert. Money will be due at February general meeting
2018 GT Blue/ Grey soccer game: Date : May 5, 2018 – The Yutes v. Bricks. Kicks off after the Kentucky Derby. There will be Derby games. We are still working on food. Details to come.
2018 GT Rolling Thunder MC trip: Date: May 23- 28 – Washington – We have a block of rooms at Best Western , Pentagon , Reagan Airport. Check in Thursday May 24th and check out Sunday May 27 . We have six rooms blocked. In the past we have had 10 rooms blocked but never used them all and booking six is less complicated . So it is important to sign up if you are going and get room in case more rooms are needed . 24 hour cancellation policy ( check when you call to make sure ) Call 1-703-979-4400 to book room . Rooms are held under Mike Behr . Confirmation numbers are 353545- 353549 . $139 for 1st night , $104 for 2nd and 3rd nights . Give them your CC info. Rooms should all be 2 beds so if doubling up make sure to just get one room .
Buckhannon WV- 6 rooms at the Microtel . 3 doubles and 3 suites . Suites have one queen bed and a pull out couch . Rooms are $97 . Call 1-304-460-2525 . Rooms are under Mike Behr . Give them CC info
Frostburg- Jim will be making these reservations and info will be forthcoming
any questions or problems contact Mike Behr
2018 Breast Fest : Date July 8th – more details to come
2018 GT50 Gatlinburg: Date: July 13 – 15 Sponsor : Robert Rudy – we will be staying at Brookside Resort . A block of 25 rooms reserved . Members will need to call Brookside to reserve rooms under Goodtimers . Reserve before April. More details to come
2018 GT Perry Park golf outing : Date: July 15, 16, and 17th – sign up at meeting $50 deposit due at April meeting
2018 GT50 Family Picnic @ the Grove: Date: September 15th 2018 – We are heading back to where it all started. Start the New Years resolution of getting in shape because there will be a Blue/ Grey softball game
2018 Country Music Marathon : Date:  Spring- We are working on putting this event together . More details to come
2018 GT Curling – Steve Hamm is working on . Details to come
2018 GT Freedom Ride: Date: August 19th – Details to come
2018 GT Briteleaf golf trip- September 21, 22, and 23 – Details to come
Special Note: The Chas. R. Gailey VFW has invited us to attend their spaghetti dinners . They will be held the 2nd Wednesday of each month. $8 all you can eat
Condolences: Please keep the Brandt Family as well as the Weddle family and the Knotty Pine family in your prayers . Ken's mother Rose passed away peacefully. Bobbi Weddle , wife of Gary passed away suddenly . Thoughts and prayers sent out for these families. 
Committee Reports: 
Membership Dues are due : $60
Scholarship – Scholarship applications will be available at the General Meeting or online : http://goodtimersac.com/foundation/legacy-scholarship/.
911Steel.com – 2018 Schedule: 911steel.com/events
Support our Troops – Packing boxes for 6 local soldiers on February 12th at Elis Sports Bar in Ross, beginning about 7:30. we are collecting the necessities i.e. Toilet paper , deodorant , Toothpaste , Tooth brushes , Handy Wipes, hygiene items
Foundation –
Don't forget to select the Goodtimers Foundation as your Amazon Smiles Charity.
Don't forget to select the Goodtimers Foundation as your Krogers Community Rewards.
Use the DONATE button on Facebook to directly donate to the GT Foundation.