June 2018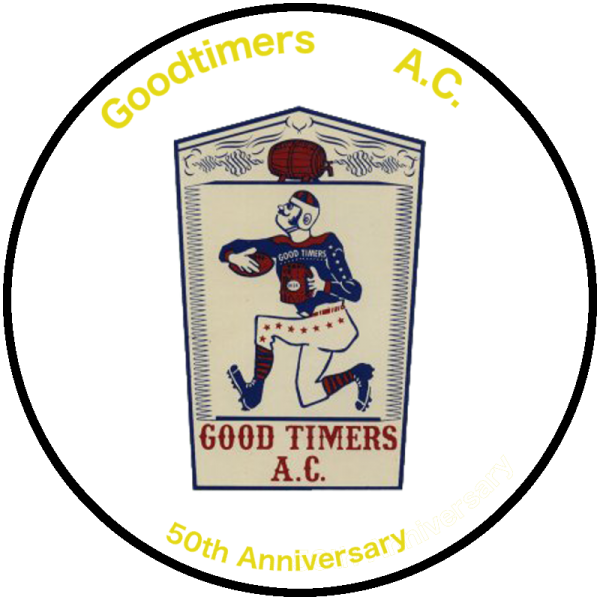 General Meeting: June 7, 2018 Chas. R. Gailey VFW 8:00 PM
Board Meeting: June 21, 2018 Chas. R. Gailey 6:30PM
Goodtimers Lunch : June 21st location TBD
Pres.Ralph Sparks, VP Robert Rudy Treas. Mike Behr, Sr., Sec. Brian Moeves, Sgt @ Arms Adam Ashpaw, Board Members: Tim Burke 15, Ren Large 16, Denny Huxel 17, Steve Gartner 17
On the web at: www.goodtimersac.com
Saint of the Month:  This month we would like to thank Ron "Flyman" Schutte and all the volunteers ( minus the devil) for contributing their time to help at the shared harvest food bank. Way to represent! 
2018 Flying  Pig Marathon : we would like to give a special shout out to Steve Hamm for completing the flying pig  marathon! Thats 26.2 miles for those who did not know . Congrats Steve !! Also congrats to Jeff and Erin Wieland for completing the half marathon . Well done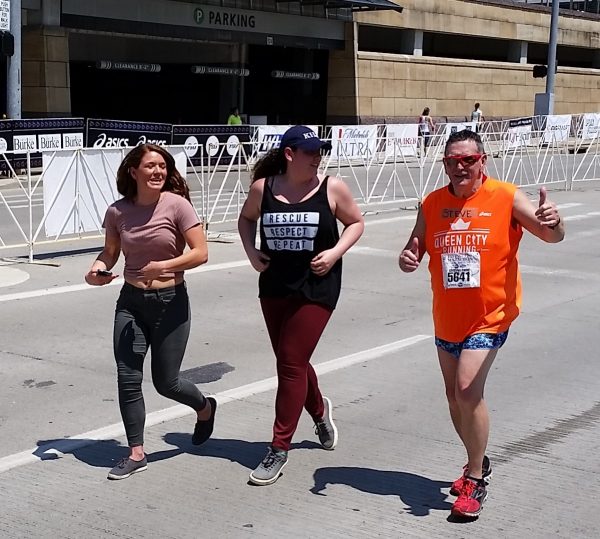 2018 GT Blue/ Grey soccer game: I am sure a good time was had by all . There will be an official report at the meeting
2018 GT Shared Harvest volunteer day:  Thank you to everyone who volunteered.  The assembly line works!  Flyman (ronschutte7@gmail.com) is still looking for more volunteers in the months of July, August, and September.  Our next volunteer day is : Wednesday July 11th, from 1:00 to 3:00.
2018 Country Music Marathon : it was a great day with great weather , fantastic music , and great friends. We will have a full report  at the meeting . Thanks to Dave Deluca and all the volunteers for  all their hard work
2018 GT Rolling Thunder MC trip: This Memorial Day we had the honor of placing a wreath on the Tomb of the Unknowns.  Jim Wray, Mike Behr, and John Hoeh represented our club.
2018 Breast Fest : Date July 8th – we will be meeting at the Holy Grail . Sign up at meeting if interested in volunteering for the event
2018 GT50 Gatlinburg: Date: July 13 – 15 Sponsor : Thomas Scherz – This event is still on!  If you still need a room, you will need to contact the Brookside Resort directly.
2018 GT Perry Park golf outing : Date: July 15, 16, and 17th – sign up at meeting $50 deposit due at April meeting
2018 GT Freedom Ride: Date:August 19th – As is every year this is our biggest  fundraising event . We will be having meetings at soccer city to discuss preparations . Date for meeting to be announced . Start collecting booze for the barrel of cheer , scratch offs and raffle baskets . Every little bit of help is always appreciated
2018 GT trip to North Dakota: Date: August 20-29 : Some are riding and some are flying out west to visit the only state Al Rudy did not visit . Some very special activities are planned . Robert and Sarge to report at meeting . Sign up at meeting. I do believe a meeting took place so we should hear more details at meeting
2018 GT50 Family Picnic @ the Grove: Date: September 15th 2018 – We are heading back to where it all started. Start the New Years resolution of getting in shape because there will be a Blue/ Grey softball game
2018 GT Briteleaf golf trip: September 21, 22, and 23 – I do believe Sarge already has a large group signed up to go . Make sure to sign up at meeting if interested and see Sarge for details $50 Deposits due at June Meeting 
2018 GT Golden Ball : Date: October 27th  Where: VFW on Brownsway Time: 8pm- 12 midnight – Get your dancing shoes ready because the dance of a lifetime is in the works. This will be a 60's – 70's themed party . Prizes for best dressed . Beer , wine , and pop will be provided and a cash bar . This event will be free to current members  . It will be $25 / couple to non current members and friends . A-M bring appetizer , N- Z bring dessert ** Sign up at the meeting ** All who plan on attending need to sign up by March 4th including non members . We need 25 couples or we will need to cancel . If you can't make meeting please email Mike Behr or Brian Moeves (bmoe1125@yahoo.com)
**** Attention: July general meeting will be moved to July 12th due to Fourth of July. Wives and family are welcome at this meeting. We will be awarding the 2018 scholarships 
Committee Reports: 
Scholarship – The 2018 GT Scholarship winners are:
Skylar Ashpaw will attend University of Cincinnati Blue Ash in the Fall.
Morgan Blaylock will attend Miami University in the Fall.
Hannah Kapriwa will attend Thomas More College int he Fall.
Edward Carroll  is currently attending Capital University.
Kaitlyn Storie is currently attending University of Cincinnati.
Abby Weber is currently attending Colorado State University.
Danny Weber is currently attending Kent State Univerisy
We will be awarding the scholarships at the July 12th Family Meeting @ 8:00 PM
911Steel.com – 2018 Schedule: 911steel.com/events
Support our Troops – Packing boxes for 5 local soldiers on June 11 th at Elis Sports Bar in Ross, beginning about 7:30. we are collecting the necessities i.e. Toilet paper , deodorant , Toothpaste , Tooth brushes , Handy Wipes, hygiene items. Cash donations for shipping costs  are always appreciated
Foundation –
Great work at the Shared Harvest Food Bank this month.
Don't forget to select the Goodtimers Foundation as your Amazon Smiles Charity.
Don't forget to select the Goodtimers Foundation as your Krogers Community Rewards.
Use the DONATE button on Facebook to directly donate to the GT Foundation.
Events in the works: we are looking into a possible raquetball / wallyball tourney. Details to come. We are also looking into a possible Canoe trip as well