September 2018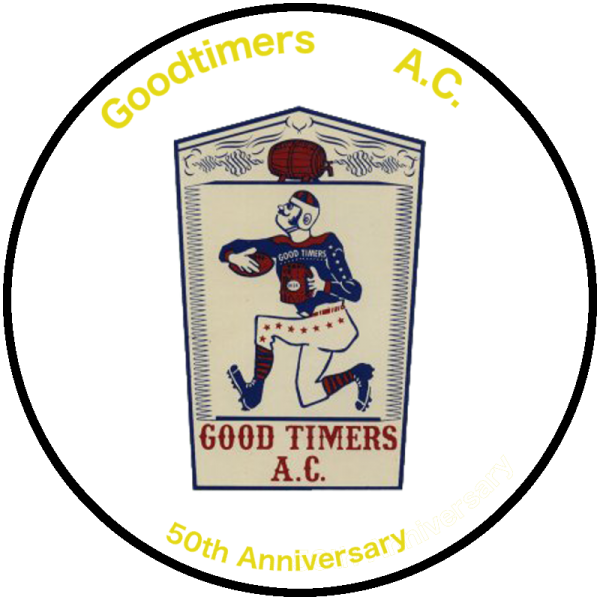 General Meeting: September 6, 2018 Chas. R. Gailey VFW 8:00 PM
Board Meeting: September 20, 2018  Chas. R. Gailey 6:30PM
Goodtimers Lunch : Date:    Place:
Pres.Ralph Sparks, VP Robert Rudy Treas. Mike Behr, Sr., Sec. Brian Moeves, Sgt @ Arms Adam Ashpaw, Board Members: Tim Burke 15, Ren Large 16, Denny Huxel 17, Steve Gartner 17
On the web at: www.goodtimersac.com
Saint of the Month:  This month we would like to recognize Denny Huxel as our saint of the month . Denny has donated a tremendous amount of time to both 911 Steel as well as The Freedom ride and other Goodtimers events.  Many thanks for all that you do Denny!
2018 GT Freedom Ride: Great job sharing in our community.  The ride was a total success.  The best police support that we have had in years. We also would like to give a huge thanks to  everyone who helped out at Fernald Reserves  as well as at the VFW to get things ready for the riders and the after party. A full report at meeting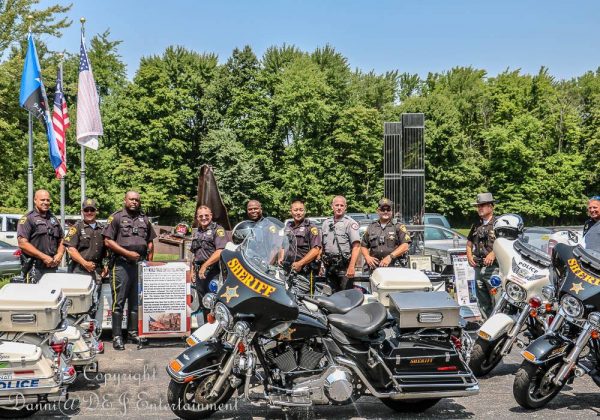 2018 GT trip to North Dakota:   The Motorcycle Club made it to North Dakota for Dr. Al's last stop. I am sure a good time was had by all. Full report at meeting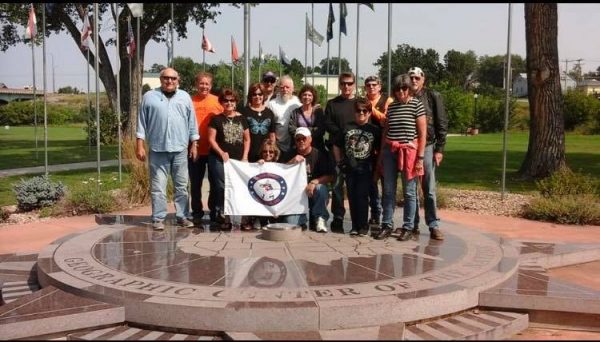 2018 GT Scholarship Golf : September 7th –This is our big fundraiser for the scholarship committee. We have tee times reserved at Circling Hills GC on September 7th @ 10:30 AM. Sign up your foursomes at the meeting   Sponsor : Sarge
2018 GT50 Family Picnic  : Date: September 15th 2018 , Time: 1:00PM- Dusk, Where: Clippard Park 3514 Bevis Lane Cinti, OH 45251 : Start the New Years resolution of getting in shape. We will have a blue/ grey softball game , there is a playground and sprayground for the kids . Goodtimers will provide main course for dinner and beverages . A-M bring a side dish N-Z bring a dessert. This is also an event to invite your friends. We would ask for a small donation from any non Goodtimer in attendance.  ***We need everyone who is attending to make sure they sign up at meeting or email Brian or Mike . We need an accurate headcount to figure for food
2018 GT Briteleaf golf trip: September 21, 22, and 23 – I do believe Sarge already has a large group signed up to go . Make sure to sign up at meeting if interested and see Sarge for details . If you havent paid your deposit make sure to contact Sarge.
2018 Twister/ Cornhole Tournament : Where: Happy Hour House (H3) 2247 Millville Ave, When: Saturday September 22nd 4:30-? : This event is to help raise money to purchase toys, board games , puzzles, socks , winter gloves, feminine hygiene products and more . This is all handed out near and on Christmas Day to children and families in local homeless shelters and motels. You can also drop off donations at the fundraiser. We need good condition winter coats, sweatshirts, winter gloves, and hats , gently used toys , board games , puzzles and cards . Please see flyer at meeting for further details on donations and Cornhole tourney.  For any questions please call Dave Lodder at 513-678-1103
** Dave will be collecting winter jackets and sweatshirts at November and December meetings 
2018 GT Fred Tee Open: Date: October 12th , Time: 11am , Where: Circling Hill's – This is our annual club championship . Stroke play. Sign up at meeting and try your luck at winning the corduroy jacket. Contact Mike Behr for foursome .
2018 Cincinnati Dental Society  5k Walk/ Run " Leave no Vet behind" : Date October 13th , Time: 9:00am, Where: Lunken Airport 700 Wilmer Ave, Cinti, Oh : Benefitting : Leave no Vet behind Program . Registration is 7:30am- 8:45 am , Race starts at 9:00am , entry fee will be $25 w/o Tee shirt , $30 with Tee shirt , additional shirts will be sold as well $10 pre register and $15 day of race . Maill in entries need to be postmarked by Oct. 8th . Online registration available until October 11. Online registration at https://runsignup.com . Any questions submit to vicki@cincinnatidental.org
2018 GT Kids Halloween Party : Date: October 20th  –we are working on putting together a Halloween party for the kids. Possible dates are October 13th or the 20th . More details to come
2018 Cinti fire dept/ 2nd street saloon pub crawl: Date: October 19th , Time: 5pm We have been asked to participate / volunteer to help. All proceeds go to muscular dystrophy. Also we will have the 911 Steel trailer outside the 2nd street saloon . We are asked to be at the door of the bars and sell t-shirts and split the pot . Sign up at the meeting if you can help. We would rotate to different bars and be part of the party . Either way come to the pub crawl. It was a great time last year
2018 GT Golden Ball : Date: October 27th Where: VFW on Brownsway Time: 8pm- 12 midnight – Get your dancing shoes ready because the dance of a lifetime is in the works. This will be a 60's – 70's themed party . Prizes for best dressed . Beer , wine , and pop will be provided and a cash bar . This event will be free to current members  . It will be $50 / couple to non current members and friends . A-M bring appetizer , N- Z bring dessert ** Sign up at the meeting ** If you can't make meeting please email Mike Behr or Brian Moeves (bmoe1125@yahoo.com) *** Please make sure to sign up at meeting . If we do not get enough Goodtimers to sign up we will be forced to cancel event 
2018 Support our troops fundraiser: When: November 21st , Where: Quaker Steak and Lube : Stop in for lunch or dinner . Make sure to tell your waiter or waitress that you are with Goodtimers and they will donate 20% of bill to our Support the troops fund. Monies are used to provide shipping for the gift boxes we send to active duty soldiers over seas.
2018 Goodtimers day after Thanksgiving golf : Where Circling Hill's, When: November 23rd , Time: TBD: Dust off those clubs for one more round of golf in 2018. More details to come
2018 Goodtimers adult Christmas party: Date: December 19th – More details to come
2018 Goodtimers Kids Christmas Party: Date: December 16th – More details to come
2019 Goodtimers Ski Trip : Date: January 20- 23 – More details to come but mark your calendars
Turkey Shoots at the VFW beginning September 30th for six weeks . Starts at 9:00am, first shoot at 10am . Lasts for as long as people want to shoot
Committee Reports: 
Scholarship – See every one at the Golf Outing on Friday, September 7th.
911Steel.com –  September Events :
Fire and Iron Run – September 8
West Harrison Golf Outing – September 10
Beyond the Call Awards – September 11
Support our Troops – Packing boxes for 4 local soldiers on September 10th  at Elis Sports Bar in Ross, beginning about 7:30. we are collecting the necessities i.e. Toilet paper , deodorant , Toothpaste , Tooth brushes , Handy Wipes, hygiene items. Cash donations for shipping costs  are always appreciated
Foundation – 
Don't forget to select the Goodtimers Foundation as your Amazon Smiles Charity.
Don't forget to select the Goodtimers Foundation as your Krogers Community Rewards.
Use the DONATE button on Facebook to directly donate to the GT Foundation.
Special Note: Elections!
For Sale : Tim Burke has a 2003 HD vrod up for sale . Runs like a cream puff . See Tim for details
Mike Behr also has a 1992 softail springer for sale