2019 April Newsletter
General Meeting: April 4th Gailey VFW 8:00 PM
Board Meeting: April 18th Gailey VFW 6:30PM
Pres. Robert Rudy, VP Brian Moeves Treas. Mike Behr, Sr., Sec. Doug Rudy , Sgt @ Arms Adam Ashpaw, Board Members: Tim Burke 19, Ren Large 20, Denny Huxel 21, Steve Gartner 21 . On the web at: www.goodtimersac.com
Saints of the Month: All the volunteers/Goodtimers that helped to make the St. Patrick Day Parade and the Opening Day Parade a huge success.
2019 Jeff Ruby Stakes: This year's winner is: SomelikeitHotBrown The wind and lightning had him moving fast. Thanks to Pop Scherz. Your team always has your back.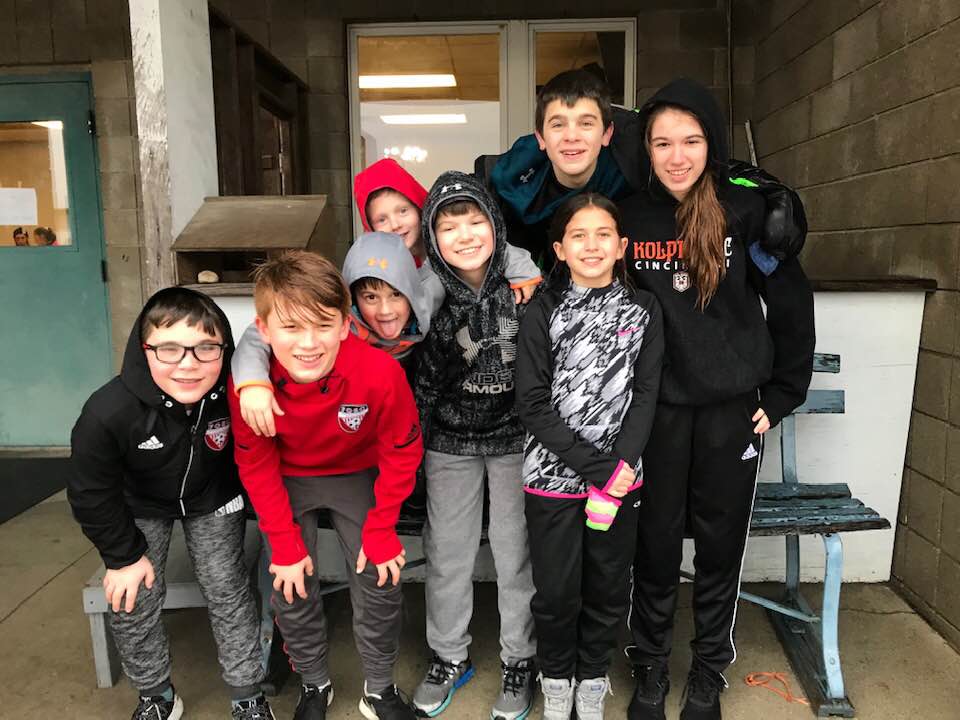 911 Steel : St. Patrick's Day Parade: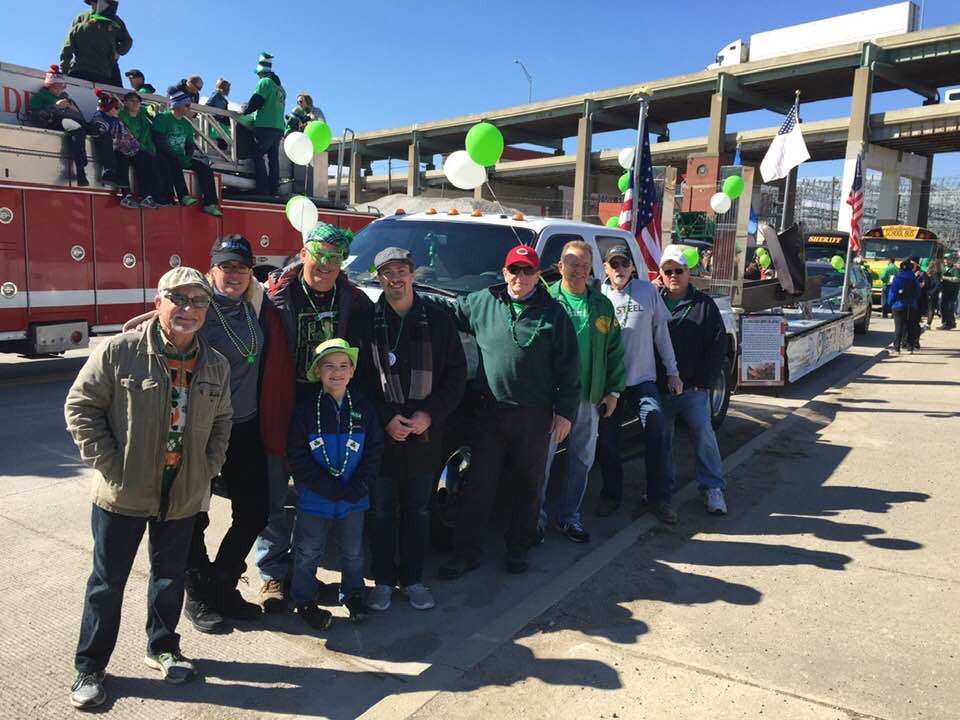 911 Steel : Findlay Market Opening Day Parade: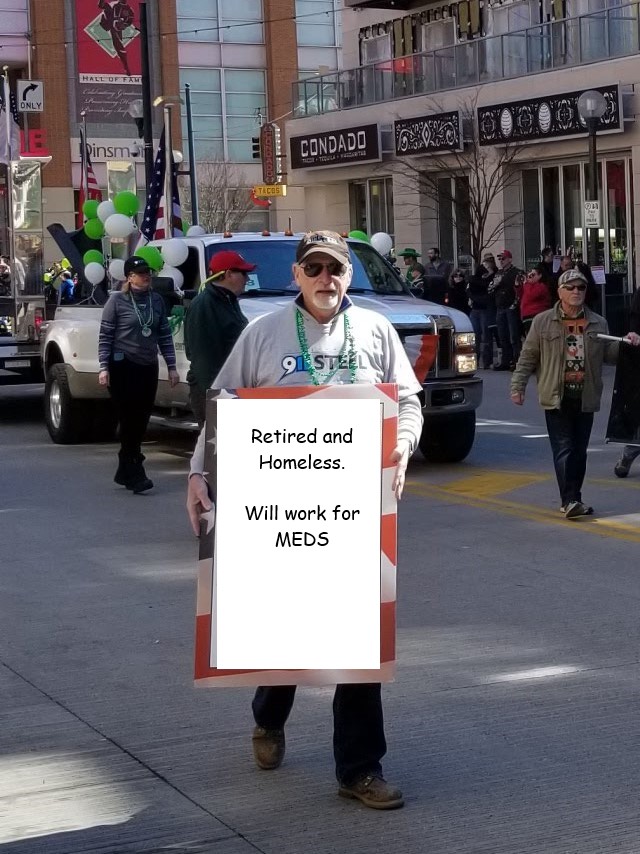 2019 Blue/Grey Soccer Game and Derby Party: Date: May 4th Where: Soccer City, field D. Sarge will be providing tequila shots and margarita's as this is Cinco de Mayo Eve. Come out and root your favorite players in this classic game.
2019 Rolling Thunder: Date : May 22-27. This is the last year this event will be happening in Washington DC. Mike has some rooms reserved and the club will be presenting the wreath at the Tomb of the Unknown Soldier on Saturday the 25th. Please contact Mike Behr if you are interesting in reserving a room.
BreastFest: Date : June 23rd. Sign up if you can help with registration or the ride. After party is out at McDog's Cafe. https://www.facebook.com/breastfestcincinnati/
Perry Park: Date: July 14th-16 – Summer planning well underway in the cold of winter. Remember, it takes a lot of work to have a good time. Deposits are due soon.
2019 3rd Annual Music Marathon : Date: Fall Where: The Den: We are dropping Country from the title of this to open it up for more options. This will be moving to a Sunday in the fall, on a weekend the Bengals are not playing. Looking for more committee members and input from all. It's on a Sunday, and well ->
https://www.youtube.com/watch?v=24hB9Phwnnw
2019 Motorcycle Trip to Colorado : Date: August 19, 2019 Where: Colorado We are headed to Pikes Peak, Colorado! Sponsor: Sarge and the crew from the fire pits.
Meeting April 12th, 1:00PM Back Porch Saloon. (I am not sure if this is for Colorado or Rolling Thunder, foods good, doesn't matter, just show up)
Committee Reports
Scholarship – Committee meeting April 11th at 7PM, VFW. The 2019 Applications have been received and the committee will begin the review process. Because, why not…
https://www.youtube.com/watch?v=LZjK6dnZcFk
911Steel.com –
Committee meeting April 9th at 7PM, VFW. We would like to thank the Aurora Lions for their continued support with the 911 Steel. The continue to donate to our cause with every event we do with them.
Support our Troops – Packing for 10-soldiers on April 8, 2019 at Eli's in Ross. Still accepting donations, cash for postage and deodorant, hand wipes, shampoo, tooth paste, tooth brushes, hygiene items. If you cannot make it to Eli's, contact Ren Large (email- Smag55@aol.com, ) and he will make arrangements to pick items up.
Bob Blaylock Children's Fund –
Committee meeting April 25th at 6:30 PM, VFW. We made a $500 donation to the Revolution Bike Ministry, based in Hamilton, OH on March 15th. This was brought to us by Dave Lodder who is very active in providing bike to children in the Hamilton area. Link to article about them: https://www.clarkdietrich.com/blog/2019-01-09/bike-ministry-teaches-value-hard-work-risk-youth
Foundation: We made a donation to the Great Oaks Scholarship golf outing proposed by Ren at the Board mtg.
Queen of Hearts-> Jokers Wild: We will continue with the same board and will now be GoodWill hunting the Joker.
Chapters
Texas Chapter: Crawfish time down in Houston. And with a guest weather report…
https://www.youtube.com/watch?v=qXdmTtk1Mm4
Florida Chapter: Any update on the fishing report?
Welcome Committee: No new members this month. Pay your dues!
AARP Health Report: It saddens me to share that Jerry Kopriwa has passed away. Jerry was beloved member of this club and will greatly missed.
New Business:
FC Cincinnati: MLS is here. Tommy Scherz Jr is working on date for the group to experience Major league Soccer.
Winter 2020: W2W ->Winter to Warmth, possibly Key West. PS – Ski Trip deposits are due.
Pub Crawl – October 11th
Community Rewards: Don't forget to select the Goodtimers Foundation as your Amazon Smiles Charity, Kroger's Community Rewards, and use the DONATE button on Facebook to directly donate to the GT Foundation.
APRIL BRINGS US:
April Fools Day 1st, World Autism Awareness Day 2nd, Good Friday and the start of the American Revolution 19th, 4/20, Easter 21st, Earth Day 22nd.