2019 June Newsletter
General Meeting: June 6, 2019 Gailey VFW 8:00 PM
Board Meeting: June 20, 2019 Gailey VFW 6:30PM
Pres. Robert Rudy, VP Brian Moeves Treas. Mike Behr, Sr., Sec. Doug Rudy , Sgt @ Arms Adam Ashpaw, Board Members: Tim Burke 19, Ren Large 20, Denny Huxel 21, Steve Gartner 21 . On the web at: www.goodtimersac.com
Saints of the Month: Joe Karaus for his assistance with the 911 -Music Festival and the upcoming Rock and Roll Revue.
2019 Rolling Thunder: There will be a pentagon style debriefing at the meeting. A special thanks to Robert and Judy Rudy. You looked representing us up there.
911Steel Blue Ash Memorial Day Parade: Update at the meeting.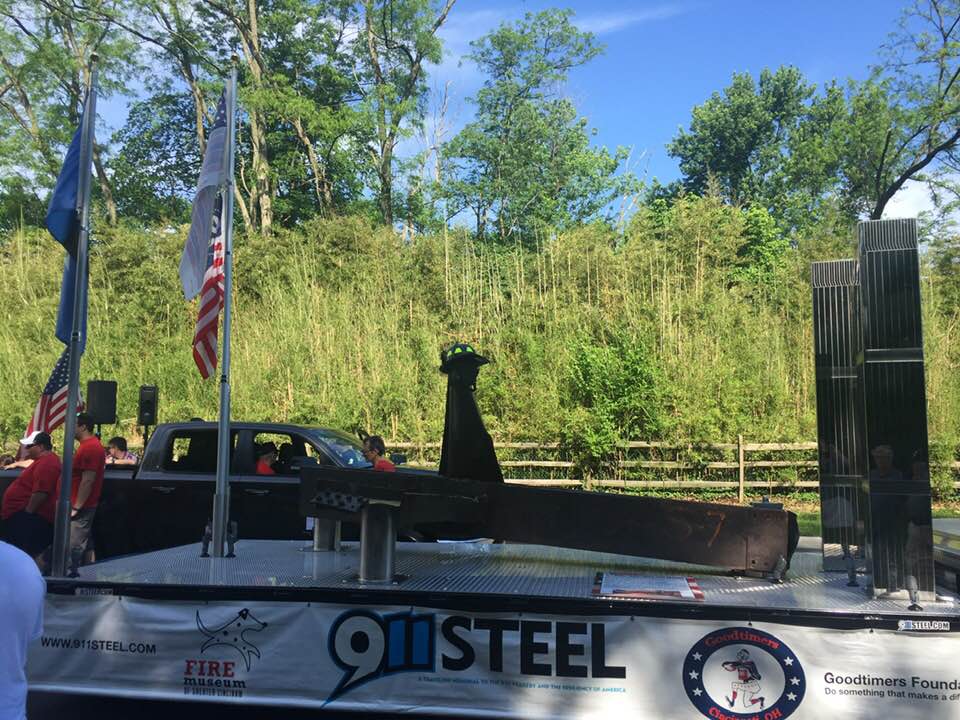 BreastFest: Date : June 23rd. Sign up if you can help with registration or the ride. After party is out at McDog's Cafe. https://www.facebook.com/breastfestcincinnati/
Perry Park: Date: July 14th-16 – The golf team is going on tour with their latest recruit.
2019 Freedom Ride: Date: August 18th Where: Gaily VFW Promotion has started. Get the word out, share the link, and facebook event. We will have a booth at Quaker Steak in Colerain on Thursdays, starting July 18th, July23rd, Aug 1st, Aug 8th and Aug 15th. www.goodtimersfreedomride.com
2019 Motorcycle Trip to Colorado : Date: August 19, 2019 Where: Colorado We are headed to Pikes Peak, Colorado! Sponsor: Sarge and the crew from the fire pits.
2019 FC Cincinnati v Toronto : Date: September 7th Where: Nippert Stadium. We need to get 20 people to sign up for group tickets. The game starts at 7:30 PM. Here we go, Cincinnati! Here we go.
2019 Rock and Roll Revue : Date: September 29th Where: The Den Time: 2:00 PM – 8:00 PM. We are dropping Country from the title of this to open it up for more options. Joe Kraus is working on the music. We are looking for more committee members and input from all. The next organizing meeting is : June 13that the VFW.
2019 GT Pub Crawl: Date: October 11th . Where: Cheviot . We are still working out the details and looking for a Chairperson for this event.
2019 Lodder Christmas Fundraiser: Date: October 12th Where: Big Bulls Roadhouse. There will be Live Music, Split the pot, Basket raffle We will also be collecting good condition; Winter jackets, Sweatshirts, Gloves, Scarves, Winter hats, New and gently used toys. Anything for babies, clothes, beds, blankets, strollers, diapers, etc. Food drive for RAMM pantry More details closer to event Dave Lodder 513-678-1103″
Committee Reports
Scholarship – Committee approved funding for 8-applicants. They have all been notified and will be at the July General Meeting on July 11th.
911Steel.com –
We would like to thank the Aurora Lions for their continued support with the 911 Steel. The continue to donate to our cause with every event we do with them. Our next event is the Freedom Ride on August 18th @ Gailey VFW 911steel.com
Support our Troops – Packing for 10-soldiers on June 12, 2019 at the VFW. Still accepting donations, cash for postage and deodorant, hand wipes, shampoo, tooth paste, tooth brushes, hygiene items. If you cannot make it to VFW, contact Ren Large (email- Smag55@aol.com, ) and he will make arrangements to pick items up.
Bob Blaylock Children's Fund – Update at the meeting.
Foundation: We are already collecting coats, hoodies and winter clothing. If you have some and don't want to wait around until the fall, bring them to the June meeting.
Queen of Hearts-> Jokers Wild: We will continue with the same board and will now be GoodWill hunting the Joker.
Chapters : It is too hot down there for any Texas or Florida updates.
Welcome Committee: No new members this month. Pay your dues!
Thoughts and Prayers: Our thoughts and prayers go out to Amy Scherz as her mother passed away.
Community Rewards: Don't forget to select the Goodtimers Foundation as your Amazon Smiles Charity, Kroger's Community Rewards, and use the DONATE button on Facebook to directly donate to the GT Foundation.
New Business:
W2W ->Winter to Warmth, possibly Key West. in 2020!