General Meeting: October 3rdGailey VFW 7:00 PM
Board Meeting: October 17th Gailey VFW 6:30PM
Pres. Brian Moeves, VP Tony Glaser Treas. Mike Behr, Sr., Sec. Thomas Scherz , Sgt @ Arms Adam Ashpaw, Board Members: Ren Large 20, Denny Huxel 21, Steve Gartner 21, Tim Burke 22 www.goodtimersac.com
Saints of the Month: All of the volunteers and Goodtimer members that help to make the Goodtimers Scholarship presentation a success as well as helping to make 'THE LAST GOODTIMERS FREEDOM RIDE" A SUCCESS.
2019 GT: Scholarship Golf : We are excited to deposit over $1000 to the Scholarship Fund. Special thanks to Sarge and Pops for organizing the golf and food.
2019 Rock and Roll Revue : Wow! Great job everyone. We had a rocking good time. The bands were lively, the dancers in step, and we even ended the evening with Darryl Family Reunion.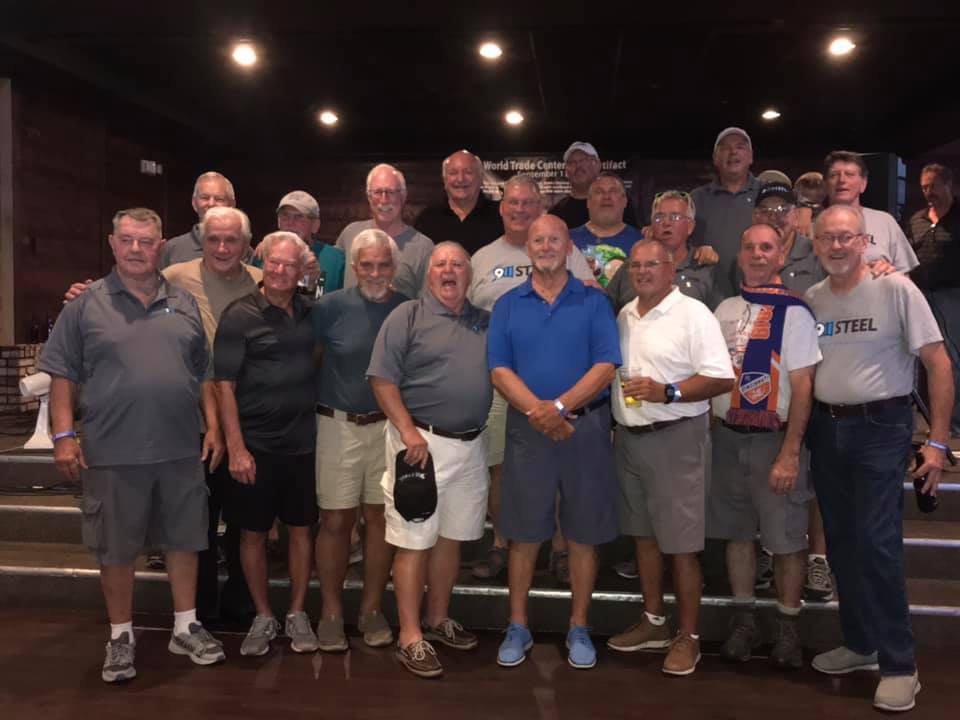 2019 Fred Tee Open : Date: October 11th . Where : Circling Hills . Time: 10:30 AM. This is our Club Championship. It is individual stroke play. RSVP no later than October 6th. Sign up your foursome. Pay for your own golf plus $15 for dinner and golf games. Dinner is $8. RSVP TO MIKE BEHR, behrmj36@gmail.com
2019 Lodder Christmas Fundraiser: Date: October 12th Where: Big Bulls Roadhouse. There will be Live Music, Split the pot, Basket raffle We will also be collecting good condition; Winter jackets, Sweatshirts, Gloves, Scarves, Winter hats, New and gently used toys. Anything for babies, clothes, beds, blankets, strollers, diapers, etc. Food drive for RAMM pantry More details closer to event Dave Lodder 513-678-1103″
2020 GT : 37th Family Ski Trip : Date : January 19 – 22 Where: Seven Springs . 3 Night Package. GT Price: $430 / $470 . Non Price : $440 / $480 Packages includes: 1 dinner, 3 Buffet Breakfast, Cocktail Hour, Pizza, Overnight ski storage, and Lift Tickets for Sunday at 4:00 – Wednesday at 7:00. $100 deposits due at October meeting and balance due at December meeting.
2020 GT: Mystery Trip : Date : Mystery! Where: Mystery!
Committee Reports
Scholarship : Thanks for all of the help this year. If you want to help next year, contact Ren Large
911Steel.com – Check out the full season schedule 911steel.com/events Our events in October are : Oct 2,3,4 Aurora Farmer Fair, Oct 12 Lodder Holiday Fundraiser, Oct 19, No Vet Left Behind
Support our Troops –  We currently have two soldiers we are sending packages to.  We will be at the VFW on Wed, Oct 16.  Still accepting donations, cash for postage, deodorant, hand wipes, shampoo, tooth paste, hygiene items.  If you cannot make it to the VFW, contact Ren Large (smag55@aol.com) and he will make arrangements to pick up items.
Bob Blaylock Children's Fund – Still seeking causes. Bring fundraisers to Board Meeting.
Foundation:
Jokers Wild: Plenty of numbers still out there. Must be present to win.
Thoughts and Prayers: Our thoughts are with the Beam Family on the loss of their matriarch, Regina Beam. We also share our love with the Bohlanders on the passing of their mother.
Community Rewards: Don't forget to select the Goodtimers Foundation as your Amazon Smiles Charity, Kroger's Community Rewards, and use the DONATE button on Facebook to directly donate to the GT Foundation.
New Business:
Winter to Warmth 2020: Racquet ball tournament in Key West!