General Meeting: February 6th . Gailey VFW 7:00 PM
Board Meeting: February 13th Gailey VFW 6:30PM
Pres. Brian Moeves, VP Tony Glaser Treas. Mike Behr, Sr., Sec. Thomas Scherz , Sgt @ Arms Adam Ashpaw, Board Members: Ren Large 20, Denny Huxel 21, Steve Gartner 21, Tim Burke 22 www.goodtimersac.com
New Year! DUES are DUE! Bring your Check!
Saints of the Month:  Mike Behr! Thank you for organizing the Christmas dinner.  
2020  37th Family Ski Trip :  Love the extended family support.  Thanks Robert for keeping it together.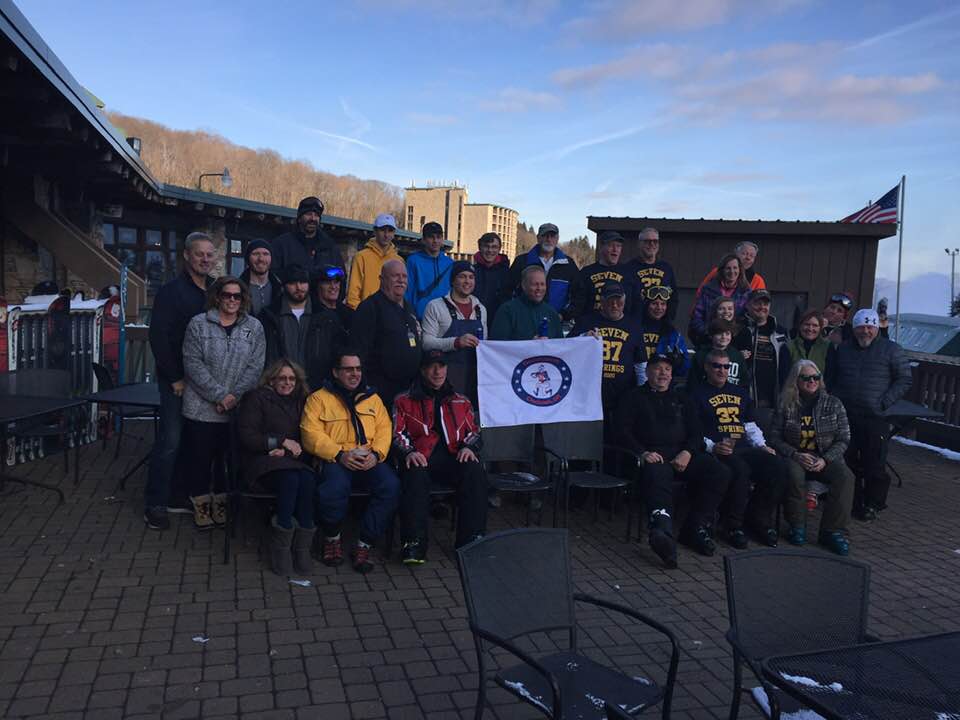 2020 Super Bowl Party : Who-Dey!  Thanks to Sarge for putting together a great party.
2020 Party on the Rail :  Date:  February 7th.  Where:  Turfway.  Time: 6:15 PM.  We are reserving a table with appetizers and the works.  Music will be provided by Naked Karate Girls.  All the Friday night specials.    Sponsor:  Thomas Scherz .  
2020 Cyclones Game : Date: February 20th. They are $1 beer nights. Tickets are $20. If I can get a group of 10, then we can get them for $14. Final sign up at the January Meeting. Sponsor : Thomas Scherz
2020 Poker Championship : Date:  February 22nd . Time : 6:00 PM . Where:  VFW .  We are going to have a full on poker tournament.  Entry Fee is $30 with $5 going to split the pot.  Get there before 6:00 PM.  Sign up at the meeting.  Sponsor : Thomas Scherz
2020 Jeff Ruby Steaks : Date: March 14 . Time : 1:10 PM. The 49th running! We have our usual party on the rail. Sponsor : Pops Scherz
911 Steel : St. Patty's Day . Date : March 14 St. Patrick's Day kicks off the parade season. We are looking forward to another successful season. Sponsor: Robert Rudy
911 Steel : Findlay Market Parade : Date: March 26 . Time: TBD. The 101st annual Findlay Market Opening Day Parade on Thursday, March 26, 2020 Sponsor : Robert Rudy
2020 Curling : Date April 4th. Time: 7:00 PM – 9:00 PM. Where: The Cincinnati Curling Club is located in the Tri County area and has a bar that serves soft drinks, beer, wine, and mixed drinks. We should be able to accomodate up to to 30 people. Cost will be $40 per person for a 2 hour session. Need payment no later than March 5th General Meeting. Sponsor: Steve Gartner
2020 Blue – Grey Derby: Date May 2nd Time: 4:00 PM. Where: Soccer City Field D . Blue v Grey . Sponsor : Sarge
2020 Ride to the Wall: Date May 23rd Time: TBD Where : Washington DC. The MC will be heading to Washington DC again this year. Details to come. Sponsor : Jim Wray
2020 Fathers Day's Rafting Trip : Date : June 19 – 21 . Zip Lines, Canopy, Rafting, Adventures Resort Live Music. We can combine this with a Sarge approved motorcycle trip, too. Amazing trip with full cabin amenities. Sign up. We are looking to spend Friday night in Beckley WV and stay in the Hot Tub Cabins on Saturday night. There are all kinds of adventures to choice from on Saturday Sponsor : Mike Behr https://adventuresonthegorge.com/adventures/
2020 GT: Mystery Trip : Date : Mystery! Where: Mystery!
Committee Reports
Scholarship : Applications must be received by Ren Large (smag55@aol.com) no later than March 31, 2020. Applications are available on the web site: http://goodtimersac.com/foundation/legacy-scholarship/
911Steel.com – Check out the NEW 2020 season schedule 911steel.com/events Our events starts again in March with the St. Patricks Day. Looking for trailer sponsor. Meeting :
Support our Troops – We currently have 4 soldiers we are sending packages to. We will be at the VFW on the 3rd Wednesday of the month, February 19th . Still accepting donations, cash for postage, deodorant, hand wipes, shampoo, tooth paste, hygiene items. If you cannot make it to the VFW, contact Ren Large (smag55@aol.com) and he will make arrangements to pick up items.
Bob Blaylock Children's Fund – Update at the meeting.
Foundation:  We didn't make any donations this month.
Jokers Wild: Plenty of numbers still out there. Must be present to win. $367
Thoughts and Prayers: Keep everyone in your thoughts for 2020.
Community Rewards: Remember! Do all of your Amazon shopping from smile.amazon.com to make sure the foundation gets the rewards.
Florida Chapter:  Looking good!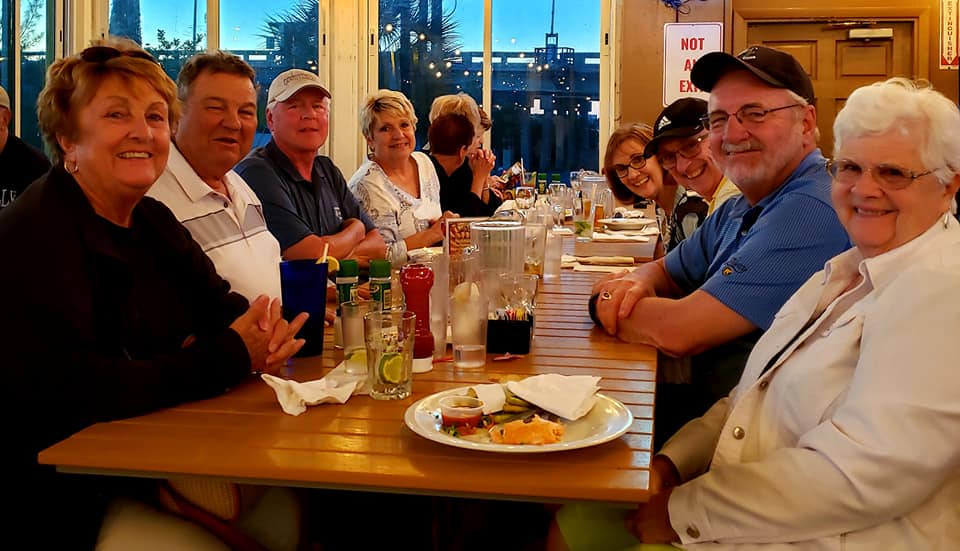 Events looking for Chairperson : Cincinnati Roller Girls / Winter to Warmth 2020:  Racquet ball tournament in Key West!  Bardstown / Buffalo Trace Jail, San Antonio / Blaylock Celebrity Bartender / Pub Crawl Foundation Fundraiser    / Bengals Playoff Tickets on Sale / Put in Bay / BreastFest