General Meeting: June 4th, Gailey VFW Pavilion, 7:00 PM
Board Meeting: June 18th, Gailey VFW Pavilion 6:30 PM
Pres. Brian Moeves, VP Tony Glaser Treas. Mike Behr, Sr., Sec. Thomas Scherz , Sgt @ Arms Adam Ashpaw, Board Members: Ren Large 20, Denny Huxel 21, Steve Gartner 21, Tim Burke 22 www.goodtimersac.com
Saints of the Month: We are here to honor all of our 2020 Seniors, young and old, as they figure out how to work and live in this new world. Congratulations.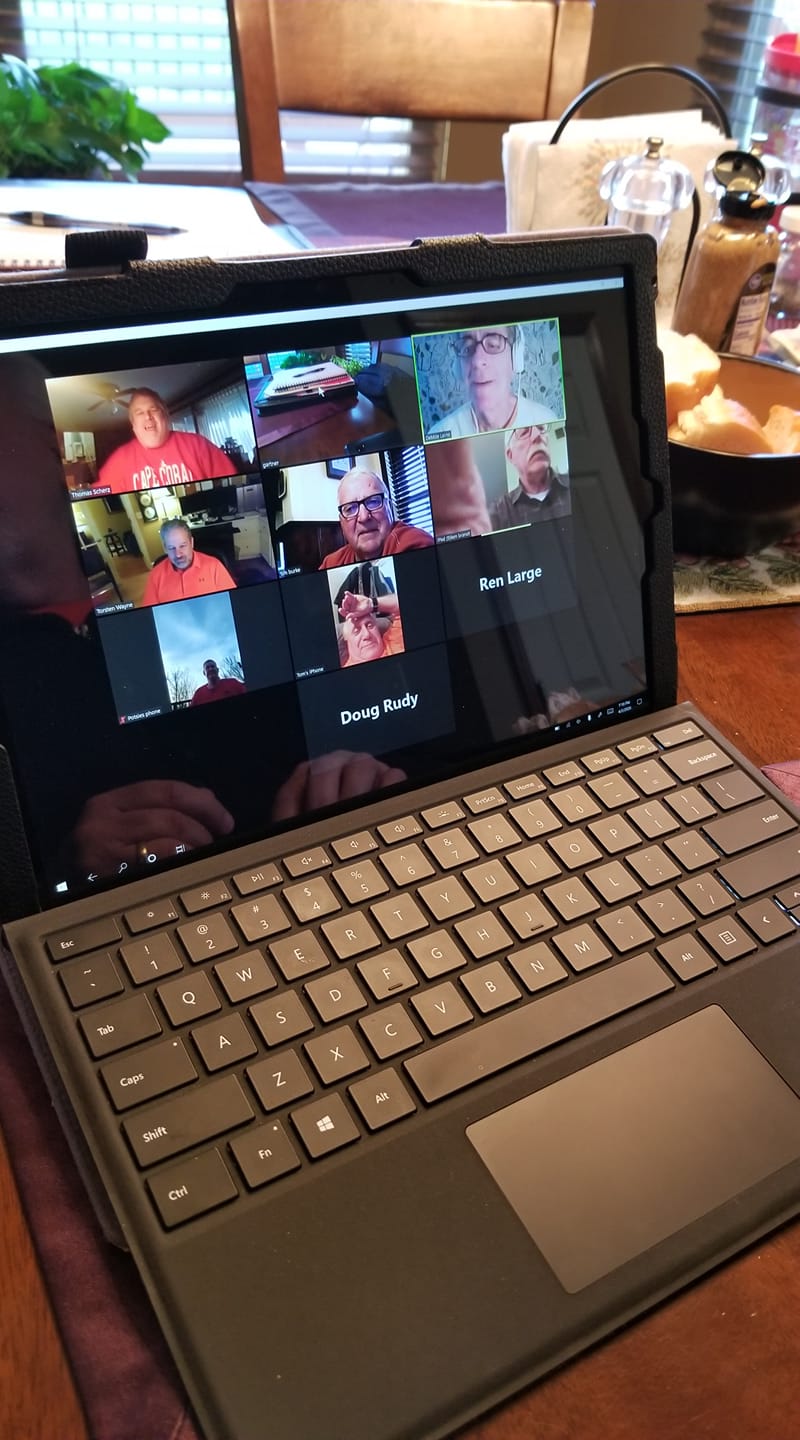 2020 Fathers Day's Rafting Trip : Date : June 18 – 21 . We have booked 7 rooms at the Fairfield Inn Beckley, WV for 3 days. The average cost per night is $101. They have 5 restaurants/bars with in walking distance. It is only 24 miles to Adventures on the Gorge. If you want to raft, you will need to contact them by phone or online. Our reservation #380263 and is under WRAY. Sponsor : Mike Behr and Sarge
2020 Scholarship Presentation and Family Meeting : Date: July 9th. Where : VFW Pavilion We will present the 2020 Scholarship Winners and have dinner for all of the Goodtimer families. We invite all family members to join us for a summer evening at the VFW. Sponsor : Thomas Scherz
2020 Goodtimer Family Picnic : Date : July 18th. Where: Robert and Judy's Farm. Full chapter meeting. Keep a Bond Fire between you. Grill out and Camp out. Sponsor: Robert Rudy
2020 Put-In-Bay : Date: July 17,18,19. Where : Put-In-Bay. We will staying at Ashley's Island House B&B. 557 Catawebe Ave. Put-In-Bay, OH 43456 Phone: (419) 285-2844 http://www.ashleysislandhouse.com/ Sponsor : Steve Gartner
Room rates are $205 per night for Friday and Saturday evenings and $130 for Sunday evening. Rooms are booking extremely fast right now, so if you want to go, book ASAP. Sign up at the meeting. Sponsor: Steve Gartner
2020 Perry Park : Date: July 19,20,21 Where: Perry Park. Sign up at the Meeting. Sponsor: Arnie Siegmund
2020 Night Golf : Date : August 15th or 22 Where: Robins Nest. 3 Ways and Coneys for Dinner. Tee time : Dusk Sponsor: Thomas Scherz
2020 Blue – Grey Derby: Date: September 5th Time: 4:00 PM. Where: Soccer City Field D . All players will have to stand 6 feet apart. This should help the Grey team. Sponsor : Sarge
2020 Cheviot Pub Crawl Date: September Where: Cheviot We are looking to attach this to some sort of fundraiser. We are looking for a Friday night. Starts and Ends at the 2nd Street Saloon. Raffles for those that complete the Crawl. Sponsor : Tony Glaser
2020 Fred Tee Open : Date : October 9th. Where : Circling Hills Since we have all been inside for the last few months, there is an even shot at the Blue Cord Jacket. Stroke play. Sponsor : Tom Ashpaw
2020 GTMC Texas Trip : Date: October 17th – 31st Where: San Antonio, TX. Headed to visit the Longhorn Chapter. Sign up if interested. We are working on a count. Planes, trains, and automobiles. Any way you want to go. Sponsor : Tony Glaser
2020 SOT : Quaker Steak Fundraiser Date: November 25th . Where: Quaker Steak Come and join us for dinner, before you have to spend the day cooking. Sponsor : Ren Large
2020 : GT : Day After Thanksgiving Golf Date November 27th Where Circling Hills. The real question is…. What will the weather be like?
2020 GT : Poker Night Date: November Where : VFW. We are still working out the details. We might turn this into a larger Monte Carlo night if there is enough interest.
2020 GT Christmas Dinner : Date : TBD Where : Mill Course Join us for our annual holiday Prime Rib Buffett dinner.
2020 GT: Mystery Trip : Date : Mystery! Where: Mystery!
2020 GT : Music Marathon: Date: November 8th. Sponsor: Bengals Bye Week. Where : Pirates Den. This is the same day as the Fristoe's Masters Party. We may need to discuss this.
For Sale: Harley -Davidson 2001 FXST Softail 49000 Miles Asking: $5200
Tom Koenig 741-4660. Never been leaned and comes with a handicap parking pass.
Committee Reports
Scholarship : The 2020 Scholarship winners are : Rachel Klare, Chloe Kretschmar, Adison Moeves, Jenna Sitarski, Daniel Weber, and Braeden Williams. Come out and celebrate with them at the July Meeting.
911Steel.com – We are still working out the details on the 2020 schedule. We will post it as soon as we finalize. 911steel.com/events Looking for trailer sponsor. Meeting : TBD
Support our Troops – We currently have 3 soldiers we are sending packages to. We will be at the VFW on the 3rd Wednesday of the month, June 17th . Still accepting donations, cash for postage, deodorant, hand wipes, shampoo, tooth paste, hygiene items. If you cannot make it to the VFW, contact Ren Large (smag55@aol.com) and he will make arrangements to pick up items.
Bob Blaylock Children's Fund – We are looking at possible fundraisers and new ways that we can support local needy kids. Meeting : TBD
Foundation: We approved a donation of $500 to help Erin Shearer in her recovery. If you would like to make a personal donation, you can bring checks to the June meeting and we will hand deliver them.
Jokers Wild: The jackpot is nearing $500 There are still two jokers out there. Dues must be paid and present to win.
Community Rewards: Remember! Do all of your Amazon shopping from smile.amazon.com to make sure the foundation gets the rewards.
Florida Chapter / Texas Chapter / Indiana Chapter:  Rain!  Sunshine.  Rain!
Social Media: Subscribe to our Youtube Channel. https://www.youtube.com/channel/UCm9QJTyDn20iwv1_W9vsmlA/videos We are looking for more video content. If you have any to upload, get in touch with Tommy Scherz
I am also looking to have a slide party at August meeting. Bring all of your old slides and I will have a projector and screen to show them.
Would you believe?
All of the Ashpaw kids have graduated high school.
Our President is spending MORE money on his jeep.
Denny Huxel's hair is thinning.
Ren looks good in a mask
Events looking for Chairperson : Cincinnati Roller Girls / Winter to Warmth 2020: Racquet ball tournament in Key West! Bardstown / Buffalo Trace Jail / Blaylock Celebrity Bartender / Curling / Scholarship Golf Outing